About Teme Triangle
Teme Triangle is available free of charge to over 800 households in Clifton-upon-Teme, the Shelsleys and Lower Sapey in Worcestershire.
The first issue was published in May 2001 and subsequent issues appear on the first day of each month. Distribution in the Shelsleys is currenty being undertaken by 'Jan the Milk', with separate arrangements being made for Lower Sapey. Copies are also available from the Village Stores in Clifton; the Mill Farm shop at Stanford Bridge; Martley Stores and the Great Witley Garage as well as the churches. Special arrangements can be made for individuals with particular mobility difficulties.
Advertising favours local trades and businesses as far as possible and underpins the cost of production, although we are grateful for additional contributions from both our local parish and parochial church councils, sponsors and individuals. It costs about £7 per household per year to produce Teme Triangle.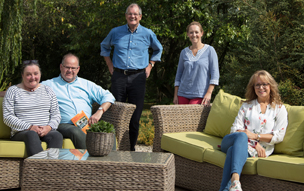 Teme Triangle is produced by a small team of volunteers and new contributors are always welcome. Contact the editor if you are interested in helping: editortemetriangle@gmail.com
The team is:
Editors:

Website and
Clifton news:

Jerry Johns

crown.house@polperropress.co.uk

(01886) 812304

Shelsleys news:

Michelle Whitefoot

(01886) 812779

Shelsleys news:

Louise Hutton

(01299) 896126

Lower Sapey

Marion West

(01886) 853249

Advertising:

Anna Brazier

(01886) 887898

Sponsorship:

Andrew Brazier

(01886) 887898