Churches
Clifton-upon-Teme, The Shelsleys and Lower Sapey residents have five churches in a United Benefice.
St Kenelm's Church in Clifton
There has probably been a church building in Clifton for over a thousand years. According to legend, the murder of Kenelm, boy Prince of Mercia, took place in 819 AD and it would have been unlikely that a dedication to Kenelm would have been made without a Christian building of some kind in the village. The present building was commenced around 1200 and the Woodmanton chapel added in 1350, so what is seen today is that which has stood for almost 800 years. The spire was rebuilt in the 17th century after being blown down, only to be struck by lightning in June, 1884.
All Saints' Church in Shelsley Beauchamp is probably 14th century of which now only the tower and font remain. It is made of local tufa stone and was much restored in the 19th century. The font however is probably 14th century.
St Andrew's Church in Shelsley Walsh, has a 12th century nave with a 13th century chancel. The 15th century screen is the finest in the county. This tiny church nestles in the shadow of the Court House. Since 1981 it has been a registered charity to support its upkeep.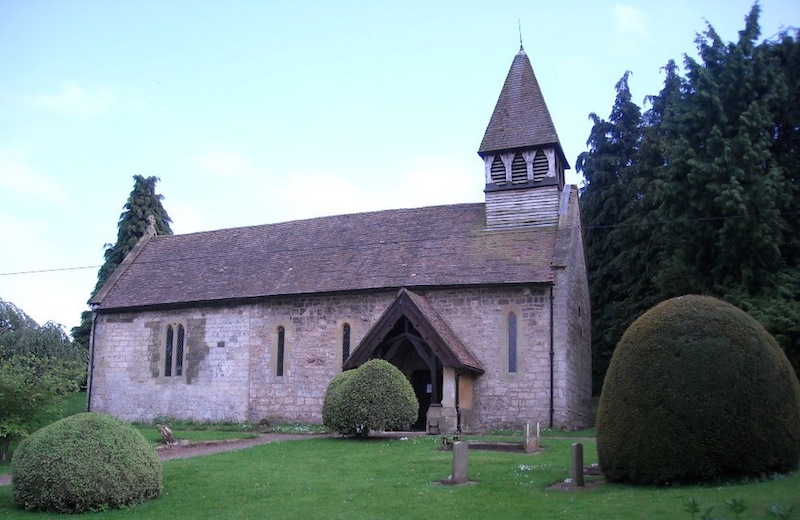 St. Bartholomew's Church in Lower Sapey was built in 1876 by the wealthy Evans family to replace the old church (also St Bartholomew) which fell into disrepair. Inadvertendly this move spared the original church from Victorian embellishments and in 1946 it was scheduled an ancient monument because of its archaeological importance. Today it is a rare example of an almost unchanged Norman church and is only used for worship once a year, generally in August.
Old St Bartholomew's Lower Sapey is protected by the Churches Conservation Trust. www.visitchurches.org.uk
Contacts for the local parishes are:
St Kenelm's Church, Clifton: Anne Gaydon 01886 812448
The Shelsleys Church Wardens: Kate Hurst 01886 812184 kathrynhurst@btopenworld.com
Holly Perks 01886 812369 holyperks@me.com
Lower Sapey Church Warden: Candy Connolly: 01886 853248 cconnolly111@googlemail.com
For more detailed information about these churches click here.

The postcodes of the Churches are as follows:
St Kenelm's, Clifton - WR6 6DJ
St Bartholomew's, Harpley - WR6 6HG
Old St Bartholomew's, Lower Sapey - WR6 6HE
All Saints, Shelsley Beauchamp - WR6 6RA
St Andrews, Shelsley Walsh - WR6 6RP