Shelsley Walsh Hill Climb
The world's oldest motor sport venue
Shelsley Walsh is the oldest motor sport venue in continuous use in the world. First used in 1905, it is older than Indianapolis, Le Mans or Monza. Brooklands has been and gone, but Shelsley Walsh is still here, as old as the sport but as modern as motor racing today.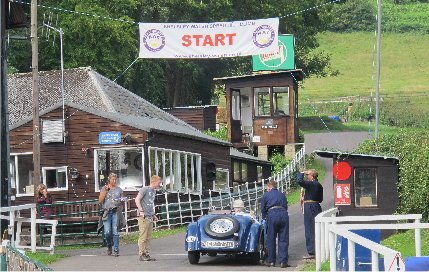 The venue, in the heart of the Teme valley in Worcestershire, was the first purpose built motor sport venue in history and has continued to be at the heart of motor sport and sporting innovation. It featured the first electrical motor sport timekeeping and in 1932 the BBC made its first outside broadcast there, with the innovations continuing through more than 100 years of continuous improvement. Raymond Mays perfected his ERA racing cars at Shelsley in the 1930's and his later BRM's featured at Shelsley, and a host of famous names have driven up the hill over the years.
The Midland Automobile Club (MAC) founded and has always operated Shelsley Walsh. The Club is arguably the oldest motor club in the world, certainly the oldest still using its original name although there are a few close rivals. Founded by a number of prominent members of the early motor industry whilst Queen Victoria was still on the throne, it is the Shelsley Walsh Hill Climb. But in addition to speed hill climbs, the Club organizes sprints, sporting trials, classic car events and social events and remains at the heart of motor sport in the Midlands.
The future of Shelsley Walsh was secured with a new 99 year lease in 2005 when the venue celebrated its centenary. A programme of work to renovate the old buildings at the base of the hill was begun to provide improved facilities for the use of competitors, spectators and visitors.
Click here for more information and details of forthcoming events.