Local shops
The Village Stores in Clifton is owned and run by Peter and Beverley Richards.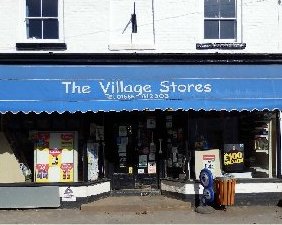 They and their staff providing a cheerful and friendly welcome and make a special effort to stock whatever their customers want, from meat and mousetraps to newspapers and wine!
richards@thevillagestore.wanadoo.co.uk
Open: Mon-Sat 7am-6pm & Sun 9am-12noon
Telephone: (01886) 812 303
They also provide accommodation for the Post Office service three times a week. The Post Office [open: Tuesdays: 9am - 12noon; Wednesdays: 1pm - 4pm and Fridays: 9am - 1pm] deals with parcels to pensions, foreign currency and even a banking service: personal banking facilities (paying in, cashing cheques) are also available for the following banks: Alliance & Leicester, Santander, Barclays, Cahoot, Co-operative, LloydsTSB, and Smile.
Baileys Farm Shop at Stanford Bridge
John Bailey's farm shop stocks a wide range of fruit and vegetables as well as essential provisions, artisan bread, wine and beer. It is open seven days a week and stock newspapers at the weekend.
Tasty Meats Butchery is run by Paul Matthews.
Rare breed, free range meat, home made sausages and home cured bacon. Orders over £50 can be delivered within a radius of 10 miles.
tastymeats@hotmail.co.uk 01886 853212
The Parlour Hair Salon at Mill Farm is run by Simon and Anwar while Hazel Marsh has moved just around the corner where she continues with her Snug Beauty Room & Wellbeing Retreats.
They have a number of top stylists as well as therapists offering massage, facials, pedicures, nails, and waxing. They also have a podiatrist foot care consultant and NST Bowen therapist.
Hours vary so please call for an appointment or more information 01886 853296/07989 529215
The Den Cafe Bar is open for brunch, lunch, coffee and cocktails, and in addition has an exciting programme of regular events: Sunday Lunch club monthly; coffee mornings monthly; Saturday supper club and private dining for up to 35 people. For more information ring: 01886 853800.
Burlison & Fitch is a country garden, home and vintage boutique which also can supply plants and flowers.
Willow and Wells is the latest to open its doors at Mill Farm and is an emporium of interior design, gifts, fashion and home accessories For more information visit www.willowandwells.co.uk