Clifton-upon-Teme – an Anglo Saxon settlement
Although there is evidence of Roman occupation in the area around Clifton-upon-Teme, the village is considered an excellent example of an Anglo-Saxon settlement situated some 600 feet up overlooking the River Teme along the ancient salt route that led from Droitwich to Leominster.
The early inhabitants practised crop rotation on a communal system, using oxen to plough the land. Villagers let their pigs forage for food in Clifton Wood and gathered honey from local bees. The earliest surviving mention of the village is in the Latin charter of King Athelstan granting it to the monks of St Peter's Monastery at Worcester in 934 AD when it is referred to as Clistun ultra Tame.
During the time of the wars with the Welsh, the Manor of Clifton became established and was granted Royal Borough status by Edward III in 1377 allowing it to hold a weekly market on Thursdays and an annual four-day fair. The original manor house, built around 1200 on the site of the present Lion Inn, eventually came to be used as a hostelry for travellers en route between Worcester and Tenbury Wells.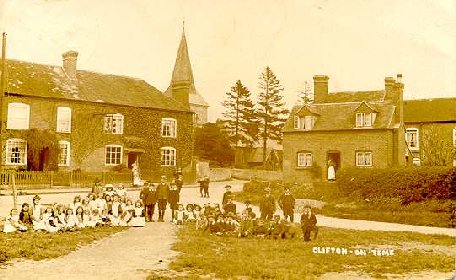 There is mention of a priest in Clifton at the time of the Domesday survey. The church of St. Kenelm, one of only eight named after the Saxon boy King of Mercia murdered on the Clent Hills, dates back to the 13th century. In the south aisle is an effigy of Sir Ralph de Wysham, a crusader knight whose son built Woodmanton Manor in 1325. The church spire was rebuilt in the 17th century after being blown down, and was struck by lightning in 1884 when it was replaced by the present wooden spire. Over the doorway inside hangs a Royal Achievement indicating that Clifton was once a Royal Borough.
The manor of Clifton passed to the Winnington family of Stanford Court in the 18th century, and the village remained part of Stanford Court Estate until 1932 when part of the estate was put up for sale and most of the houses and farms were sold by auction.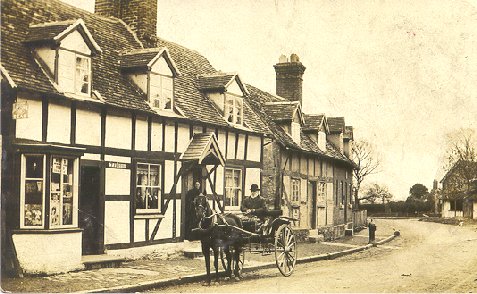 The balance of the Estate was retained and is in trust for the Winnington family. It consists of some 3,000 acres mainly on the west bank of the River Teme and is a traditional agricultural estate with tenant farmers stretching from Stanford with Orleton down through Shelsley Walsh to Clifton upon Teme.
Today Clifton is a vibrant community, with a shop, two public houses, a school and nursery and a wide range of groups and activities.