CLIFTON VOTES YES TO NEIGHBOURHOOD PLAN
Last updated: Friday, 6th October 2017, 16:24
Clifton residents voted overwhelmingly in favour of adopting the Neighbourhood Plan for the parish at the referendum held yesterday (5th October). Following the count, the result was announced as follows: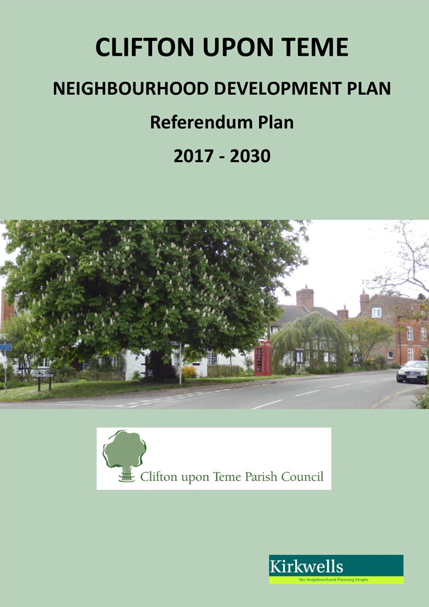 YES 122
NO 10
Turnout: 25.53%
Malvern Hill District Council will now formally adopt the Clifton upon Teme Neighbourhood Plan.
Clifton and Kempsey are the first two parishes in the Malvern Hills District to complete their Neighbourhood Plan process. Neighbourhood Planning Regulations say that if the majority of those who vote in a referendum are in favour of the draft neighbourhood plan, then the neighbourhood plan must be brought into legal force by the local planning authority within eight weeks of the referendum.