FAREWELL TO JOHN & ALICE
Last updated: Sunday, 4th September 2016, 11:41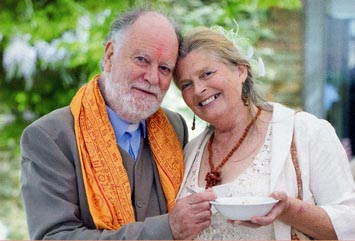 John and Alice Sumner leave the area on 25th September after eight years in Clifton where the Rev. John has been our part time minister, moving with Alice into the Rectory. Both have been very active in the local community, but they have now decided to retire fully and move to Box, near Bath, at the end of the month.
"We have absolutely loved our time here and it gave us both a new lease of life," says Alice.
John Sumner will not be replaced in the three parishes of Clifton, the Shelsleys and Harpley.